Working...

What's Going On?
Yeah, You want to be there!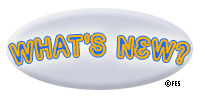 Upcoming Events At The School
May 30 HS Softball HOME vs Orient-Macksburg has now been moved to Orient 6:00
May 31 End of School Year 1:00
This page will not be updated over the summer. Please check the school calendar (listed off to side) for current game information. Hope everyone has a great summer!