Working...

What's Going On?
Yeah, You want to be there!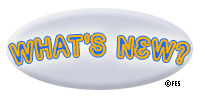 Upcoming Events At The School
Aug. 30 features Cross Country @ Wayne beginning at 4:30.
The Volleyball game originally scheduled for today has been canceled. ICA doesn't have a varsity team.
On Sept. 4 we have a busy day with Cross Country at Central Decatur with a 4:00 start. Our VB teams will travel to Lamoni with the MS beginning at 4:00 to be followed by the JV/Varsity game at 5:30
Sept. 5 the HELP students have a meeting in the Mount Ayr Library, beginning at 6:30
Sept. 6 features our first HOME VB game. We host Mormon Trail with the MS game at 4:00 and the Varsity/JV following at 5:30. Please Note: Home games will Varsity followed by JV.